Pretty amazing entries, and here's my entry. I didn't really do any fancy with this, but I took the colour scheme from the Canadian Hockey jersey.
I went with the white one over the red one (which is just the same design but white and red backwards) because I thought the red one would be a little too bright. Would have liked to throw a maple leaf on there somewhere, but my incompetencies with the brush told me not to do so.
This was just a really old kit that I had snapped together before I started using snippers and stuff. Perfect for a contest like this!
Pics of it in early stages:
Head mod to allow face to be put in after painting.
Prior to detailing + seam line removal: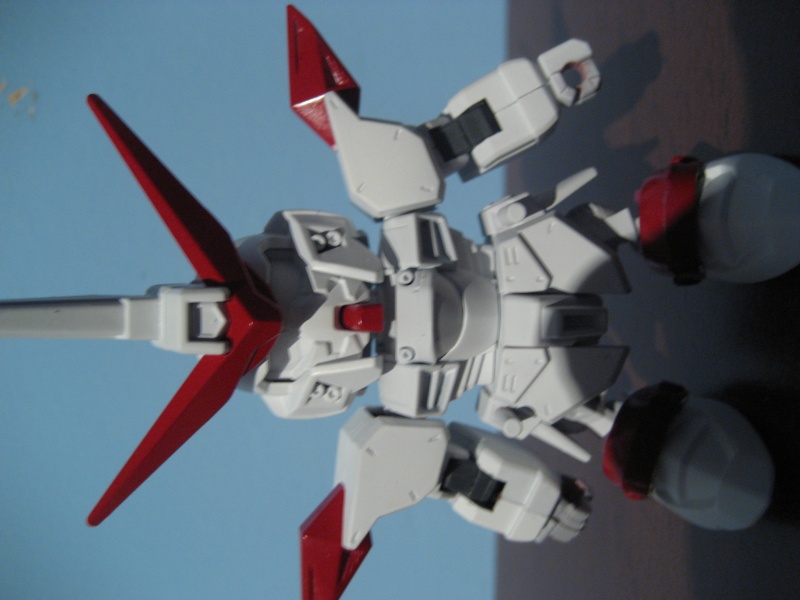 Completed kit: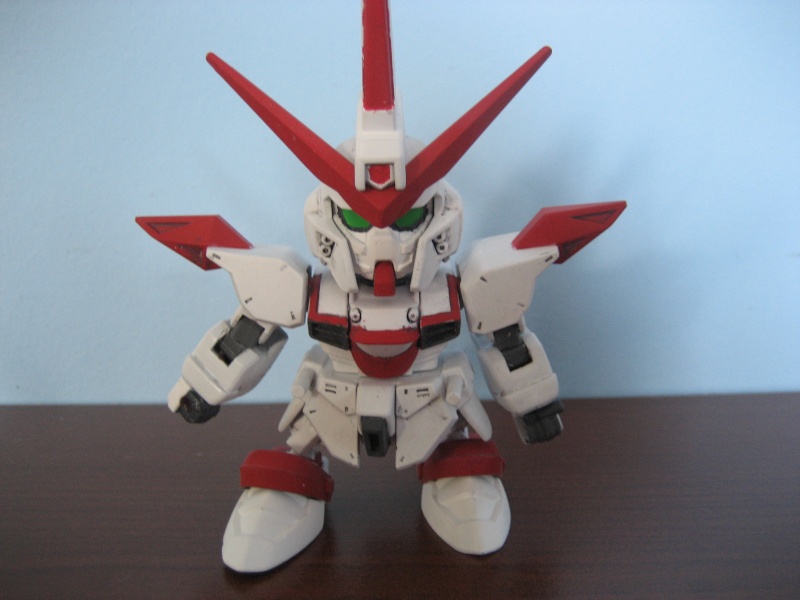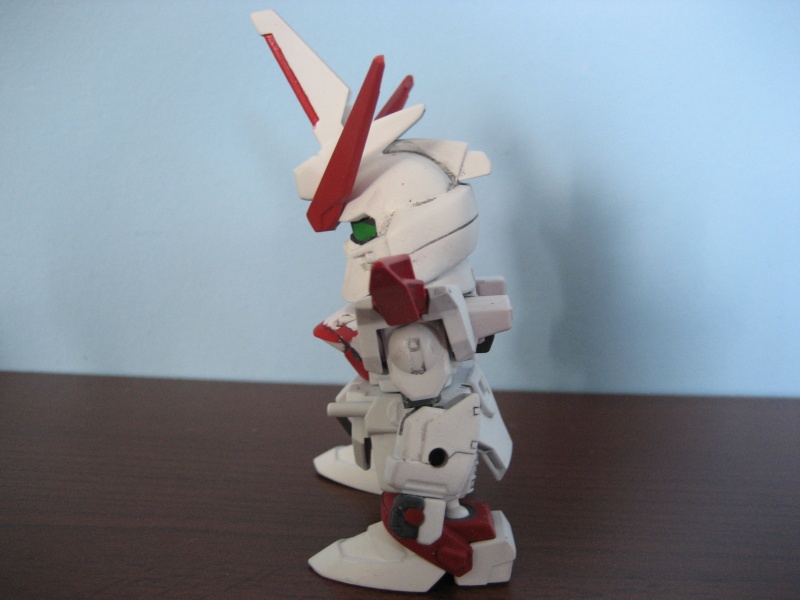 Size comparison to a real life person and the upcoming PG Strike Freedom!