Here is my entry, the Gundam Avalon X, painted with the colors of the British/United Kingdom flag. I used five colors of Testors enamel paints (red, sea blue, gold, silver, and flat white) as well as one Amsterdam acrylic black to fill in the center of the chest thrusters. Everything was spray painted with Testors clear glosscote. Despite a few hiccups along the way, I'm quite pleased with the final product.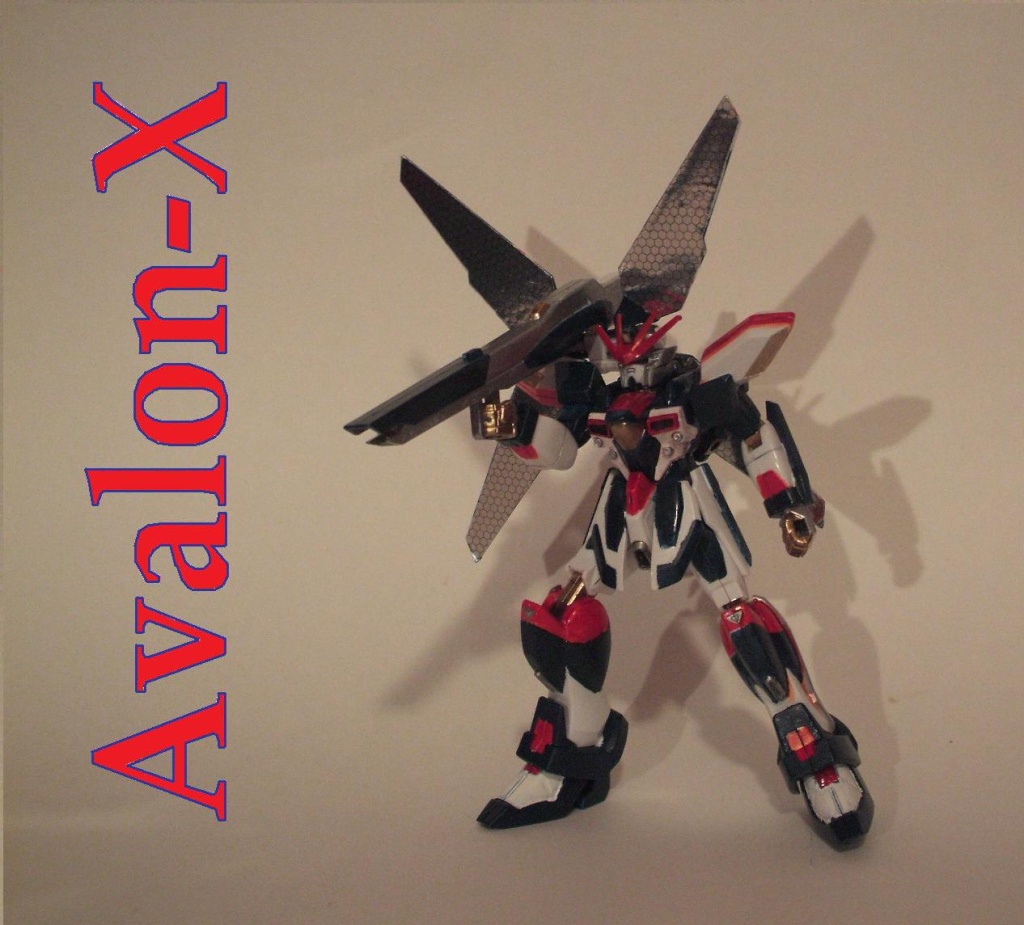 I decided to add some gold and silver to represent the imperial/colonial era of Britain and Artuhrian legends respectively. I initially decided to use gold on the chest, as I felt the included green sticker clashed with the overall pattern I had going on the Avalon-X. Afterwards, I thought it would be interesting to paint gold on the polycaps and throw in a little Strike Freedom razzle-dazzle. However, I did not want the gold or silver to become the main focus of my paint job, so these colors are used sparingly.
Comparison with the original color scheme on the front of the 1/144 NG box.
Flight mode
I decided to stylize the shield/rifle a bit, so it isn't painted up exactly as the British flag would be.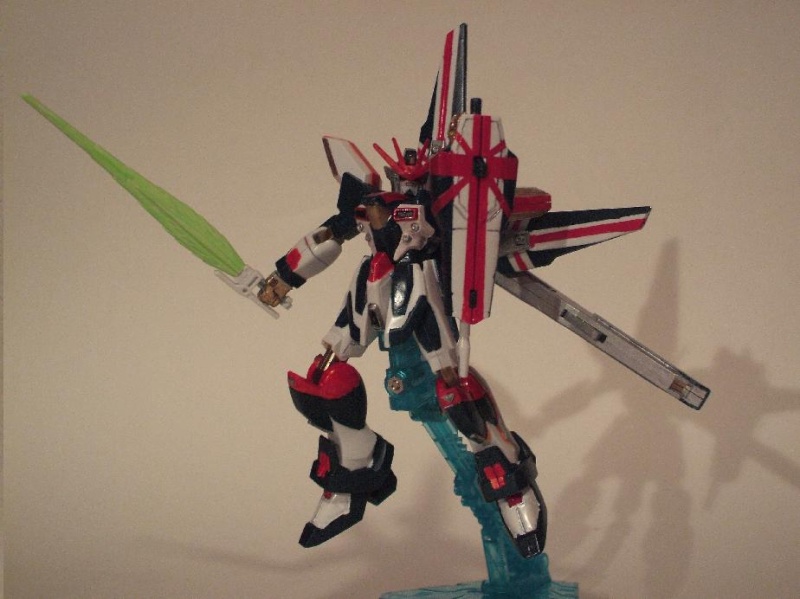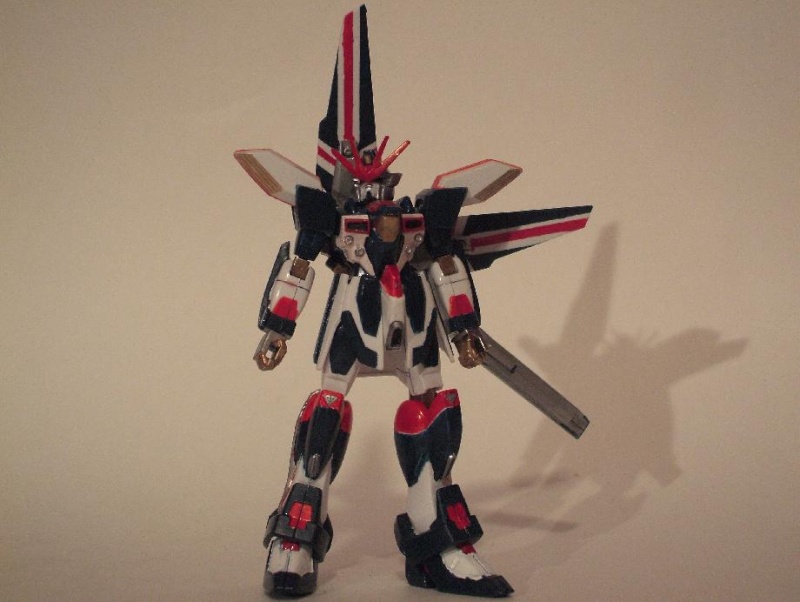 Just to make sure of the price...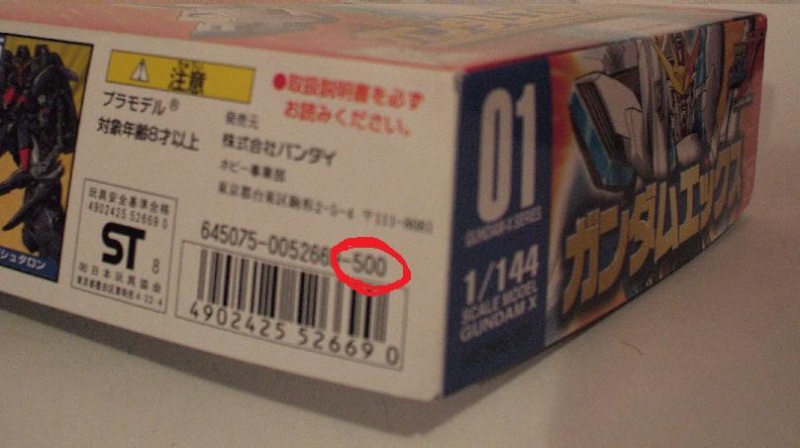 Link to the video of the Gundam Avalon-X for those who are interested (many of the pictures used in this video are the same as those posted above, but there are a few others as well):
https://www.youtube.com/watch?v=J8ENuNV12Ro
Good luck to all who enter the contest!